We now have a demonstrator site for the  Old Bailey API that will form the basis for the 'Newgate Commons'.  Thanks to the hard work of Jamie McLaughling at the HRI in Sheffield, the demonstrator is now fully functioning, and we hope to make it available in a more robust version for public use within the couple of months.
As it stands, the demonstrator  allows queries on both keywords and phrases, and on structured and tagged data to be generated as either a search URL, or else as a Zip file of the relevant trial texts.  The basic interface also allows the user to build a complex query and specify the output format.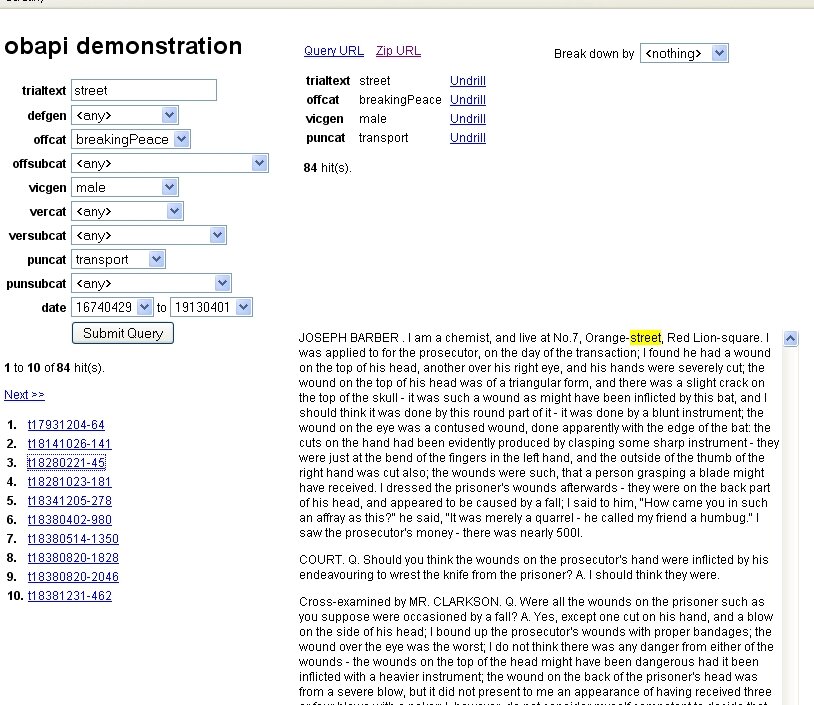 The demonstrator also allows the search criteria to be manipulated ('Drilled' and 'Undrilled'), and for the results to be further broken down by specific criteria ('Broken Down by').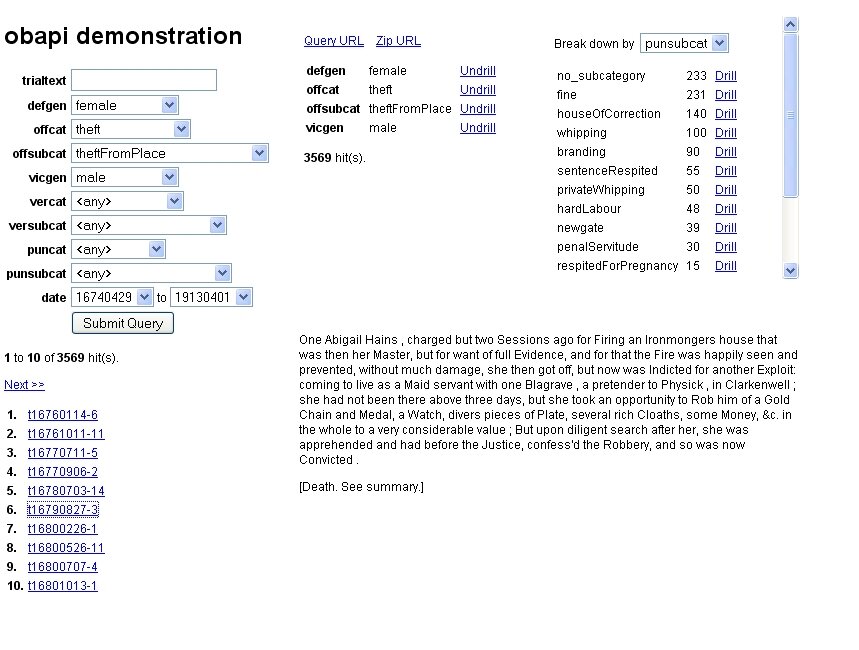 The demonstrator creates a much improved server-side search and retrieval function that generates a frequency  table describing how many of its hits contain specific  'terms' (i.e. tagged data from the Proceedings, such as verdict).  It is fast and flexible, and will form the basis for swapping either full files, or persistent address information by using a Query URL, with both Zotero and TAPoR tools.